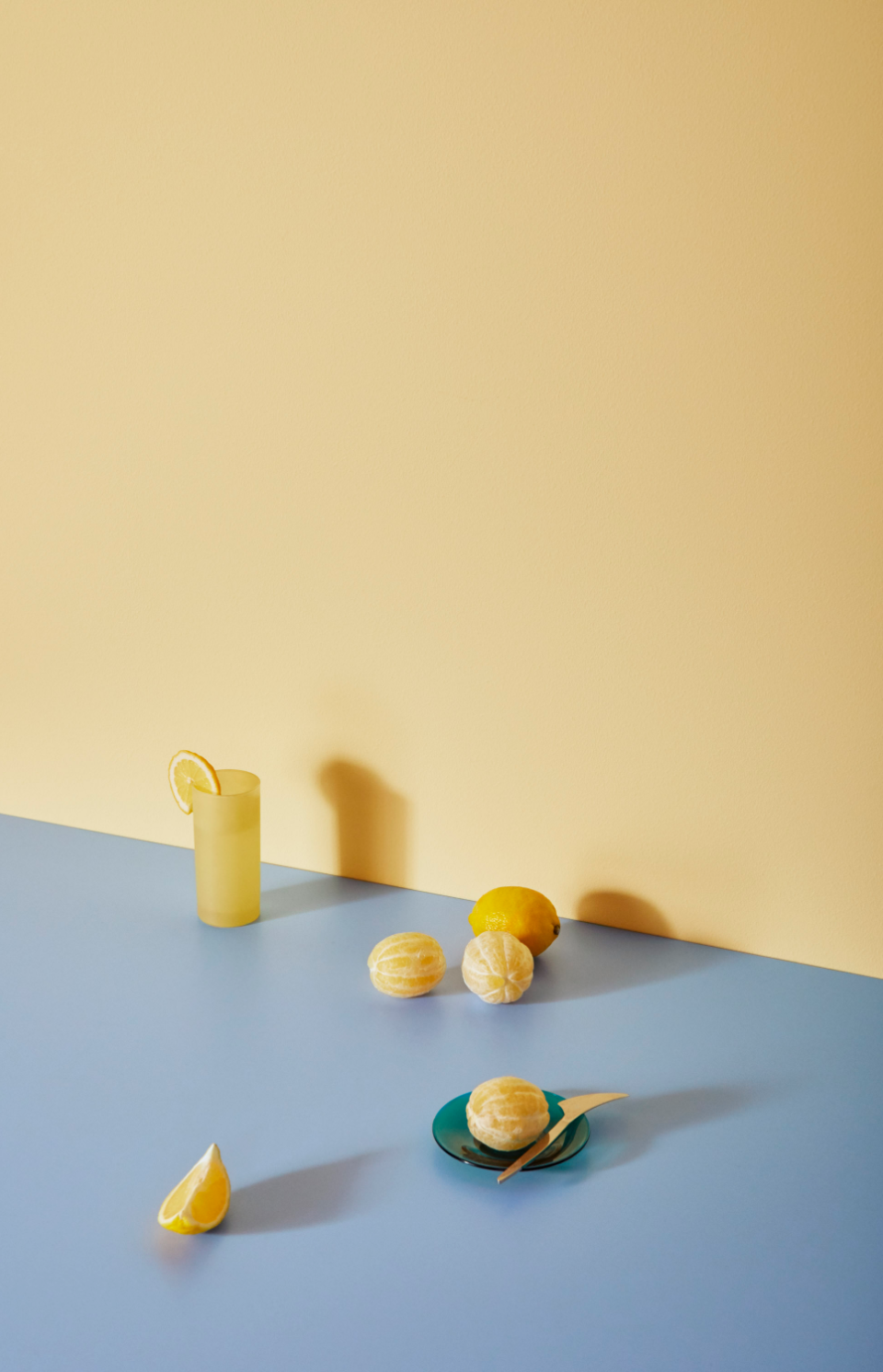 Move your attention from walls to ceiling and the floor. The look of a room can be transformed quickly when you add color to unexpected surfaces. Pick a color and get started!
Bring contrast with surprising combinations
Extending colors from walls to the ceiling will create an unexpected element that will definitely draw attention to it. The sky-blue ceiling in the picture is painted with H353 Forget me not. It is easier to paint a ceiling than you would think – you will get it done with the help of a paint roller and an extension pole.
If you prefer light and neutral shades on the walls try painting the ceiling with a pastel shade to create contrast. Color Now 2020 collection's Color of the year, sunny H300 Lemonade will go well with earthy colors and cheer up a traditional Scandinavian interior.
Pair matte walls with a shiny floor
When painting the floor, consider its material. The most easily painted flooring materials are wood and concrete. For example, choose the semi-mat Pontti floor paint in the shade Y383 Cucumber for the floor and paint the walls with the full-matt Harmony Interior wall paint in shade J407 Siesta. Crisp pastel tones look great together!