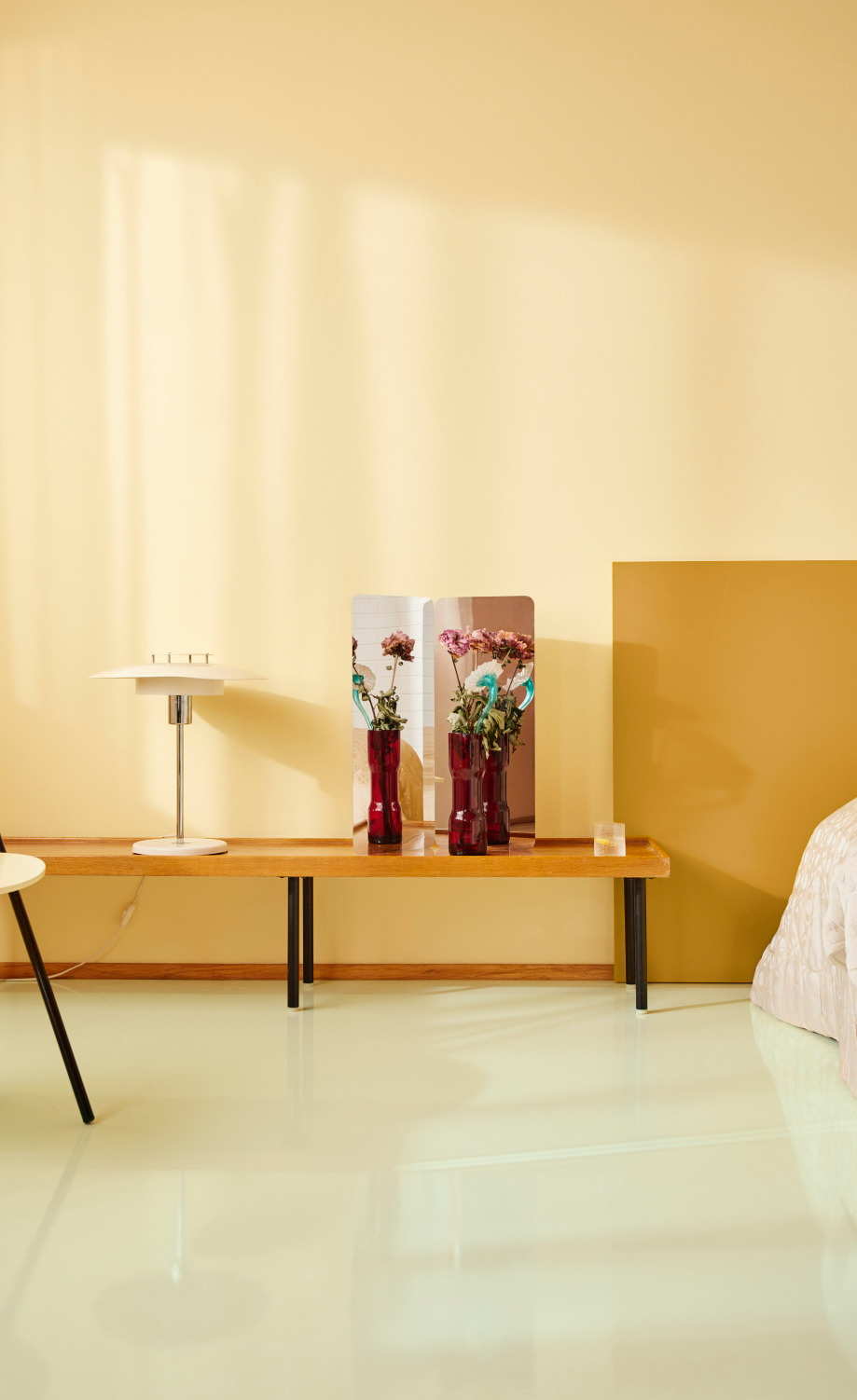 bed headboard l392 ducat - wall h300 lemonade - floor y383 cucumber
Are you planning to change the look of your home? Now it's a great time to play with colours and paints! Matte paints have already been popular for a while but now glossy walls, floors and ceilings are trending.
For most of the people matte paints in home decor is the safest choice. Although, by boldly mixing matte and glossy surfaces, you'll create an unexpected and deliciously stylish look that speaks for itself.
Glossy surfaces are durable and easy to clean, whereas matte surfaces cover imperfections better
Matte surfaces along with glossy ones make your home decor more interesting.
When planning a painting project it's good to think carefully about gloss grades. If you want a full-matt wall surface, choose Harmony Interior Paint. For furniture you can use waterborne Helmi Furniture Paint, which is available in three gloss grades. For floors a semi-gloss Betolux Akua or semi-matt Pontti floor paint is a perfect choice.
Matte and glossy surfaces create different atmosphere into a space and reflect light in different ways. While gloss highlights colors and reflects light, matte sheen absorbs light and looks softer on the wall. It also makes the room more balanced and peaceful.